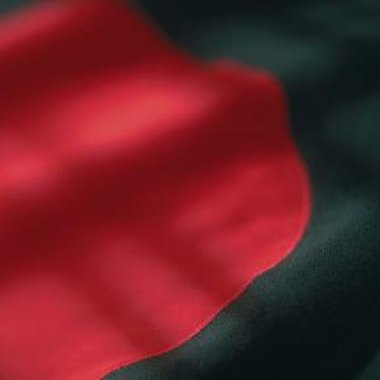 Like its much larger neighbor India, Bangladesh has strong colonial ties resulting from a controversial history with the British Empire. Although the legacy of this relationship has resulted in considerable ill-feeling, there's no doubt the presence of British landmarks such as Curzon Hall and Foy's Lake are a rich reminder of the recent past and an interesting addition to Bangladesh's heritage.
Curzon Hall, Dhaka
Founded in 1904 by Lord George Curzon of Kedleston, the Viceroy of India, this impressive landmark was supposed to be the town hall of Dhaka. But when that city was named capital of the province of East Bengal and Assam in 1905, it was decided instead to use the building as part of Dhaka University. Today it forms part of the university's science facilities and is immediately recognizable owing to its imposing redbrick facade. Its most notable architectural features include a porch that runs around the structure and a spacious central hall. Lord Curzon returned to England in August 1905, and after the First World War was appointed British foreign secretary. He died in March 1925.
High Court Building, Dhaka
Not far from Curzon Hall is the elegant Old High Court Building, another prolific British landmark. Combining elements of European and Asian Mughal architecture, it was built to become the official residence of the British governor of East Bengal and Assam, but was never occupied because it was deemed not good enough for a governor's home. It was used many years later as Dhaka's Intermediate College, then turned into a high court building. Today it is used for government offices.
Foy's Lake, Chittagong
With its mix of gaudy theme park rides and emerald green hills, Foy's Lake is an unusual British landmark. Located in the major port city of Chittagong, south of Dhaka, it is named for an English engineer remembered only as Foy. The tranquil lake setting was created in 1924 by the Assam-Bengal Railway based on his plans. The amusement park also features a Sea World complex and resort.
Court Building, Chittagong
Chittagong's court building was once considered to be in a dire state of neglect and even relegated for demolition in 1985 until Bangledesh's Public Works Department acted to preserve it. The two-story building, built on Fairy Hill after Chittagong was made a separate administrative area by the East India Company in 1773, actually houses hundreds of rooms. The British designed it in three blocks -- one each for the divisional commissioner, district commissioner and judge.
Photo Credits
Stockbyte/Stockbyte/Getty Images