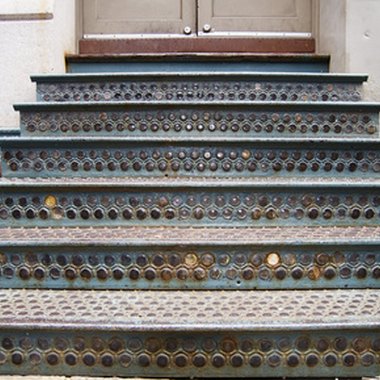 All of New York's neighborhoods have a personality of their own. SoHo and Greenwich Village epitomize the hip and modern, and it is no wonder there is a thriving community of boutique hotels here. Most of the design establishments are located in SoHo, but are still just a hop, skip and jump from Greenwich Village. Being in an artists' neighborhood, these small hotels place a heavy emphasis on design. While most of the boutiques fall into the upscale, luxury hotel category, more basic, budget options remain available.
The Mercer Hotel
According to The New York Times, The Mercer "has come to symbolize SoHo." Modern design and a subtle color palette brighten up the already naturally lit, loft-style rooms and suites. Hotel staff are on hand 24 hours a day, offering services like dog-walking, translation services and foreign currency exchange. Guests receive a complimentary pass to the nearby SoHo Equinox fitness center.
60 Thompson
The New York Post calls 60 Thompson "chic without intimidation." The modern-style boutique pampers guests with 400-thread-count SFERRA linens, marble bathrooms with mosaic floors, and Kiehl's bathroom amenities. Their rooftop bar and lounge is exclusive to guests, and the hotel restaurant, Kittichai, serves up notable Thai cuisine. The 2010 Michelin Guide stated that "Kittichai romances you with its setting and elegant cuisine."
The GEM Hotel - SoHo
GEM Hotels take on a special relationship with the neighborhoods in which they are located. In the hotel lobby is a chalkboard with neighborhood recommendations from hotel guests and staff. The works of local artists fill the rooms, and the local area inspires each hotel's design. GEM Hotels also offer guests the opportunity to get involved with charity work supporting the local community.
SoHo Grand Hotel
Glass-bottle staircases, cast-iron detailing and concrete pillars reflect the SoHo aesthetic at the SoHo Grand Hotel. Interior designer William Sofield created a gritty, urban ambiance throughout the hotel. While the hotel's size may make it seem less like a boutique hotel -- the Grand has over 300 rooms -- an attention to design and personalized attention give it a boutique feel. Guests receive 24-hour attention and can even request a gold fish in their room if they feel lonely.
Solita SoHo Hotel
The 42-room Solita SoHo Hotel does not try to be hip or modern. The face of the hotel blends in with its surroundings -- passersby would hardly be able to tell a boutique hotel lies beyond its front doors. The hotel offers valet cleaning services and has discounts for government travelers. The marble bathrooms have massage shower heads.
Hotel Azure
Shopping addicts beware: Hotel Azure is located right on Canal Street. The small, European-style hotel offers modest amenities and has less of an emphasis on design than other area boutique hotels. Rooms come with triple-sheeted linens, pillow-top mattresses and double-paned windows to ensure guests receive a peaceful night of sleep.
Washington Square Hotel
As its name suggests, the landmark Washington Square is a short distance from this boutique hotel. The lobby celebrates 1930s Parisian design, and Art Deco furnishings are found in the hotel rooms. Guests can schedule appointments with masseurs, personal trainers and aestheticians. A complimentary continental breakfast is served each morning.
Cooper Square Hotel
A team of designers collaborated to create the 21-story Cooper Square Hotel. The pet- and family-friendly boutique offers complimentary fitness center passes and shoeshines. Guests choose from three different types of bathrobes: terry cloth, silk or lightweight yukata. Rooms come stocked with digital amenities like a PlayStation 3, fully-loaded iPod with dock and DVD library. Guests looking for a little bit more in the minibar find Tina Thor jewelry and custom make-up kits by Loraine. Hotel bathrooms are filled with the hotel's signature scent, Wanderlust by red flower. The hotel's 80-person courtyard garden offers an escape from New York City's concrete jungle.