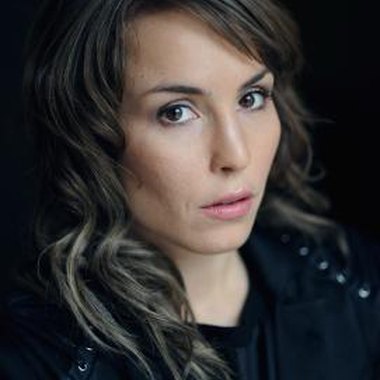 Vividly colored by distinct, fully developed characters, "The Girl with the Dragon Tattoo" grabs readers by the throat and never lets their thoughts stray until long after the last page is turned -- at which point many feel compelled to read the next book in the series, and then the next. Author Stieg Larsson didn't live to see the books published, but they became international bestsellers nonetheless.
Characters
A horrific childhood leaves Lisbeth Salander wary of society and labeled as psychologically deranged. She is the standoffish, eccentric, edgy and extraordinarily clever girl with the dragon tattoo. Few other characters in the book connect with her, but gutsy ladies' man Mikael Blomkvist breaks through her emotional wall. A journalist who faces jail time that threatens the magazine he owns, Blomkvist is the other main character of the story. Minor characters, such as the staff of Blomkvist's "Millennium" magazine and members of the Vanger family, enrich the story and interact with the two main characters.
Beginning
The story's mystery is hinted at right away as the elderly Henrik Vanger, one of Sweden's most famous industrialists, receives an anonymous gift of an exotic flower for his birthday. The security agency that Salander works for investigates Blomkvist before Vanger hires him to look into the case of the disappearance of his niece Harriet, who had always presented him with gifts of exotic flowers prior to her disappearance 40 years before.
Middle
Blomkvist and Salander skirt about each other as the story progresses. Blomkvist spends time at Vanger's island compound, delving into its history and acquainting himself with members of the eccentric Vanger family to piece together what may have happened on the day of Harriet Vanger's disappearance. At the same time, Blomkvist strives to redeem his career and save his magazine. Salander struggles with authority figures and her developing feelings for Blomkvist. She lives a life of self-reliance that is out of step with social norms, as evidenced by the revenge she exacts in the novel upon a man who rapes her.
End (Spoilers)
Blomkvist's analytical abilities and Salander's computer genius, in conjunction with their imaginative and impulsive recklessness, get everyone what they deserve in the end. Salander identifies the villain in the Vanger family, but by the time she does he has captured Blomkvist and is about to kill him. Salander saves the journalist with the aid of a golf club. Then she helps him resolve his professional dilemma, simultaneously using her computer skills to make herself a multimillionaire.
Photo Credits
Ian Gavan/Getty Images Entertainment/Getty Images