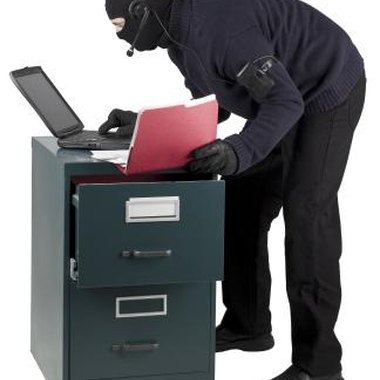 "Splinter Cell Conviction" is a novel written by David Michaels and published in 2009 as part of the Splinter Cell franchise. Splinter Cell is a series of games and tie-in books created by Tom Clancy. The franchise follows Sam Fisher as he moves in and out of the complicated world of espionage.
Timeline
The novel "Splinter Cell Conviction" picks up where the video game "Splinter Cell: Double Agent" left off. The book takes place about eight months after the events of "Double Agent," which is the last time that Sam Fisher saw Anna Grimsdóttír, a hacker who helped him while he was on the run from Third Echelon. Fisher is still on the run, though he does not have as much help this time around. The Third Echelon has also changed leadership, and Grimsdóttír takes over for Williams.
Characters
Like the other games and novels in the series, the book's protagonist is Sam Fisher. Fisher is an extremely talented spy. He was formerly a member of the Third Echelon, a secret organization housed within the National Security Agency (NSA), but at the time of the novel he has betrayed the organization an is on the run. The book also introduces Ben Hansen and Maya Valentina, two Third Echelon spies who are sent to find and kill Fisher.
Plot
The novel focuses on Fisher as he infiltrates a terrorist organization. He is acting as a double agent, but most members, except the high-ups, do not know that he is actually working for Third Echelon and not the terrorists. His big assignment from the terrorist organization is to track down and kill his former boss and friend, Irving Lambert. Meanwhile, Hansen and Valentina hunt down Fisher after Lambert is killed to try and bring him in.
Ending - Spoilers Ahead
The book ends with Fisher completely departing from the Third Echelon organization. He feels that he was betrayed and tricked into killing Lambert, and can barely live with the guilt. He manages to elude Hansen and Valentina and make his way to Zahm's Manor. There he talks to Grim, a friend of his, who asks if he wishes to rejoin the Third Echelon. Sam does not make a decision one way or the other. The book ends exactly where the next book, "Splinter Cell: Endgame," picks up.
Photo Credits
Photos.com/PhotoObjects.net/Getty Images