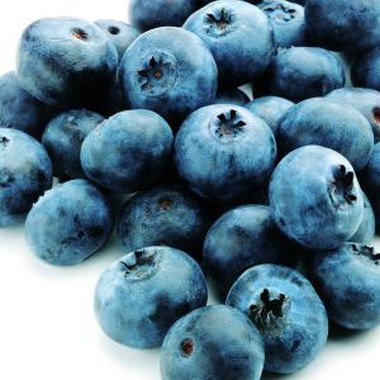 There's nothing better than a fresh piece of fruit and the Blue Sky Berry Farm allows customers to pick their own fresh blueberries each summer. The farm's website boasts that some of their crop grow to the size of quarters and the U-Pick atmosphere allows for a fun-filled day for the whole family.
Seasonal Schedule and Hours
The Blue Sky Berry Farm is open each summer from July through mid-August, with the exact dates changing from year to year. The farm is open for picking daily from 7 a.m. to 7 p.m. Staff will generally let you out in the fields, even if it is raining, though heavy rain may force the farm to close for the day. Visitors are urged to call ahead if they're concerned about the weather.
Location and Directions
The farm is located in the heart of Wanatah, minutes away from Valparaiso, Indiana, and just 90 minutes from downtown Chicago, Illinois. Indiana residents are urged to take Route 30 to Route 421. After traveling three miles, you'll see signed directing you to the farm. If you're coming from Illinois, take either Interstate 80 or 90, getting off at the Route 421 exit and traveling another 15 (I-90) or 19 (I-80) miles before your should start seeing signs for the farm.
Picking and Other Activities
Visitors to the farm can feel free to spend as much or as little time picking their own blueberries as they wish. Customers pay based on the weight of their finds, so prices will vary. The farm's website says the day can be a fun time for kids, their parents and even their grandparents. When not out in the fields, guests can use the clean restrooms, monkey around on the playground, enjoy the picnic area or check out the few lawn games that are available.
Pre-Picked Berries and Other Products
If you're in a rush or just don't feel like braving the heat, the farm offers already-picked blueberries. Pre-packages berries are picked earlier in the day, so their freshness is still guaranteed. The farm also sells jam, sugar-free fruit spreads and syrups, along with cookbooks, children's books and cold drinks, according to its website.
Photo Credits
Jupiterimages/liquidlibrary/Getty Images