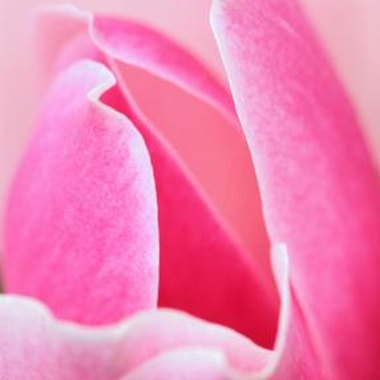 Magnolia, Arkansas, celebrates the arrival of magnolia blooms during the third weekend of May. Magnolia captures what people expect of a Southern town, but it's the Blossom Festival that really draws a crowd. The event includes a parade and a host of of fun activities. This festival offers a touch of Southern living by showcasing all the town has to offer, along with a few surprises.
Arts and Crafts
The Magnolia Art Center houses the Sidewalk Art Show. The art show is a main attraction of the Blossom Festival, with works by local artists. Art displays include works by both children and adults and feature 3-D art starting at 9 a.m. on Saturday. While you're in the Magnolia Art Center, take time to watch one of the puppet shows in the afternoon and evening. Along Jefferson, Union and Washington streets, crafters set up booths to show and sell their handcrafted goods. Vendors open at noon on Friday and 9 a.m. on Saturday.
Musical Performances
Musical concerts occur on Friday night and throughout the day Saturday. All musical performances appear on the Farmers Bank West Stage. Friday the concerts start at 6 p.m., and Saturday performances run from 9 a.m. to the final show at 8:30 p.m.
Tournaments
Blossom Festival activities kick off with the week-long Treasure Hunt for prizes. Area radio stations air the clues twice a day. The Blossom Festival Pageant takes place prior to Saturday's parade. The pageant covers a range of ages from newborn to 20. Friday's events include the Ultimate Challenge Bull Riding Tour and sheep riding competition for children. Saturday's a busier day, with the Annual Tom Dehoney Memorial Big Bass Tournament, the Blossom Festival 5K Race and 1 Mile Fun Run and the Blossom Festival Dog Show starting early in the morning. Saturday afternoon's festivities start with the Blossom Festival Antique Car Show. There's also an antique and modern motorcycle show occurring at the same time. The NSCA Sporting Clays Shoot finishes off Blossom Festival events on Sunday morning.
Steak Cook-off
The World Champion Steak Cook-off begins Saturday morning. Cooks from around the world try for the $4,000 grand prize by turning Angus rib-eye steaks into delicious entrees. making the visitors' and judges' mouths water. Visitors pay for tickets to sample the different rib-eye steaks. Head to Magnolia Square for this delicious competition.
Photo Credits
NA/Photos.com/Getty Images