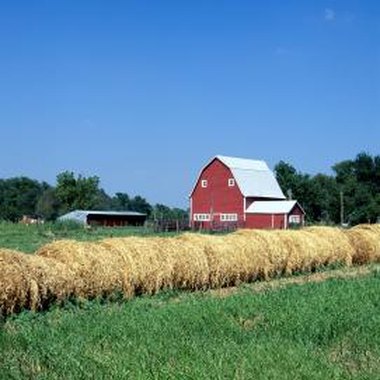 When some people think of Kansas, they think of open plains with nothing but grass as far as the eye can see. However, there are other aspects to this state. For instance, Black Hoof Park in Lenexa offers residents and visitors a lake and wooded area with plenty of options for families and single visitors alike.
Park Creation
Black Hoof Park was created in Lenexa, Kansas, in the 1990s. The government purchased the land to create both Lake Lenexa and the park to provide a recreational area for residents and visitors, as well as to control flooding in the area due to city growth. The park not only features the lake but also forested areas, wetlands and open fields, giving visitors to the park a range of views, activities and wildlife sightings.
Lake Lenexa
Lake Lenexa is one of the core features in Black Hoof Park. The lake was created by placing a dam at its northeastern end to hold rainwater and reduce flooding in the area. The dam created a 35-acre lake as part of the city's Rain to Recreation program. Boating is allowed on the lake; however, boaters can only use electrical motors or motorless boats on the lake. Sailboats and those with an electric motor require a state-issued permit, though boats such as rowboats and pedal boats do not require a permit. Visitors can also fish in the lake from a boat or from any areas not marked by "no fishing" signs. Swimming, ice skating and scuba diving are not allowed in the lake at any time.
Trails
One of the draws to Black Hoof Park is the hiking trail through the park and around the lake. Hiking the full loop around the lake is a 2-mile walk. The trail on the northern and western sides of the lake is paved with a hard surface. The rest of the trail is a soft surface and thus a more difficult walk. Dogs are allowed on the trail but must be on a leash at all times. As hikers move around the lake, the trail offers several learning experiences, such as information on the history of the area, stormwater management and life at the lake.
Other Features
For those who do not want to boat, fish or hike, Black Hoof Park offers other activities. Several playgrounds are placed around the park, giving families with younger children something to do and a place to enjoy a picnic. Some of these playgrounds offer natural interactive activities, such as a sand area, an interactive stream and rocks for climbing. Visitors looking to experience the wildlife native to the area can view them from areas along the trail. Common wildlife sightings include deer, coyotes, foxes, frogs and lizards. Snakes also live in the area, so watch for them carefully. Areas of the park are handicapped accessible. Restrooms are also located throughout the park for guest convenience.
Photo Credits
Brand X Pictures/Brand X Pictures/Getty Images