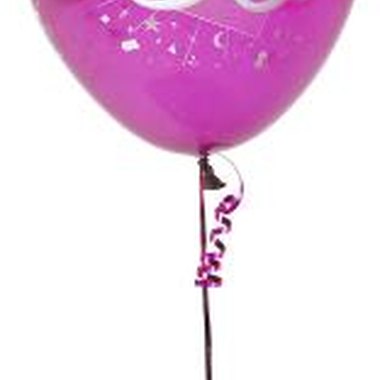 Reaching the age of 30 is a milestone to celebrate. One way of making the most of the event is to throw a themed birthday party for the person. Multiple options are available, but choosing a theme ultimately depends upon his personal interests and preferences. Evaluating a few potential ideas before moving ahead will make the birthday party a success.
Movie Theme
Perhaps one of the best ways to celebrate a 30th birthday is to base the theme on one of the birthday person's favorite movies. It's usually best to pick a movie that is relevant to his age and that was made during his childhood. For example, if his favorite movie was "Robocop," you can plan your invitations, decorations and cake in a robotic, metallic-looking theme. This can be an interesting way to theme the party while remembering his past.
"Cosby Sweater" Theme
An easy and inexpensive theme for celebrating a 30th birthday is to simply have everyone wear a sweater similar to what Bill Cosby wore on his show. This can serve as a reminder from childhood while letting the guests have some laughs at the same time. Simply ask all guests to choose a vibrant, cheesy-looking sweater from a thrift store.
Hawaiian Luau Theme
Going with a luau is another idea that is likely to be a hit for a 30-year-old. Party decorations can include tiki torches, a bonfire and tropical decor. Guests' clothing can consist of Hawaiian leis, grass skirts for women and Hawaiian shirts for men. Music should be traditional Hawaiian tunes. Food for the party can include tropical fruits such as pineapple and coconuts. Have a limbo contest and award a prize for whoever goes the lowest.
Favorite Childhood Television Show Theme
Basing the 30th birthday around her favorite television show as a child is another age-appropriate idea. This is an additional way to reconnect with the past while having plenty of fun. For example, if her favorite show was "Teenage Mutant Ninja Turtles," you can have a themed cake, plates and cups for the occasion, and decorate with streamers in lime green and the colors worn by the different characters. Of course, you'll also want to serve plenty of the Turtles' favorite food, pizza.
Photo Credits
Hemera Technologies/PhotoObjects.net/Getty Images