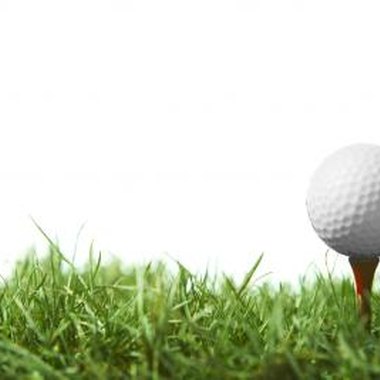 At the close of your birthday party, give the men in attendance a thoughtful token of your appreciation. While it may seem like so many party favors are marketed to children, baby showers and weddings, favors don't have to be gender specific to be universally liked. Whether you embrace stereotypes as you choose your gift or go for something less specific, your favor will be appreciated by the men at your party.
Sports Favors
Your active guests will appreciate something they can take outside and use in a game. Give them a canister of tennis balls or a package of golf balls. Consider golf accessories, such as tees or club socks. Plastic window clings representing a favorite team can decorate guests' cars, while tickets to a sporting event, such as a baseball game, give your guests the option to get together with you in the future. (Just don't expect for everyone to use the tickets to attend a game with you!)
Office Supplies
Give hardworking men favors that enhance their office. Pens are a classy gesture, while humorous paperweights are a lighthearted gift. Frames in dark woods or leather give your friends a place to put photos of their loved ones at work. Also consider pushpins or magnets with images that match your party theme. Men who are avid readers will enjoy a miniature book light or bookmarks. For men who travel often, give neck rests, customized luggage tags or travel bags filled with mini-toiletries.
Food and Drink
Gifts of food are popular across the sexes. Offer chocolate bars -- anything from a Mr. Goodbar to an upscale bar from your local chocolatier -- to friends with a sweet tooth. Gourmet jarred dips and salsas make an attractive gift, wrapped in tissue paper and tied with a ribbon. Let beer and wine aficionados take home a six-pack of locally brewed ale or a mid-scale bottle of regional wine, along with some crackers to snack on while they drink.
Other Ideas
Give music lovers personalized guitar picks or gift cards to a music downloading site. To card sharks, give a personalized deck of playing cards or poker chips. Shot glasses can be given by themselves or accompanied by a small bottle of whiskey or tequila. Even though many people think of women when they think of bath products, numerous products are made for men, with more spicy or musk scents. Consider soaps and peppermint foot scrubs. The boy at heart will get a kick out of a toy action-figure birthday gift. Consider long-standing favorites such as G.I. Joe and Transformers, or comic figures like X-men and Spider-Man.
Photo Credits
Thomas Northcut/Lifesize/Getty Images