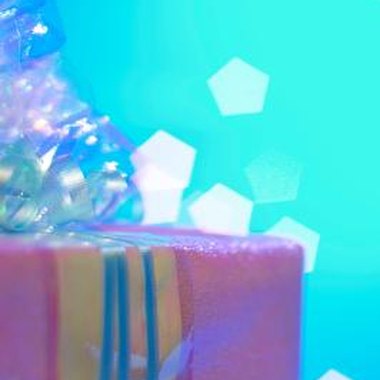 Whether you live in Portage itself or a nearby community in southwest Michigan, the area offers some great birthday destinations for your kids. Whatever their interests are, and whatever budget you're working with, there's something for just about everyone, with water parks, over 100 pizzerias, skateboarding and bicycling destinations and numerous public parks.
Full Blast
Full Blast Water Park (fullblast.org) at 35 Hamblin Ave. W. in nearby Battle Creek, features many attractions, including two 200-foot outdoor water slides, two large indoor water slides and both outdoor and indoor water playgrounds. The park is also home to rides such as the Trampoline Thing and the Bungee Run. To speak with someone about birthday parties and other private events, call 269-966-3685. Please note that you can't bring food or beverages into the park, and that all chaperones must purchase admission wristbands at the regular adult rate.
Pizza and More
Chuck E. Cheese, located at 6175 South Westnedge Ave. in Portage, offers not only pizza but arcade and carnival games as well as a play palace. You can easily book a Chuck E. Cheese birthday party online by following the link located in the Resources section. If your child or her friends bring their school report cards, they can receive 15 free tokens. You choose among scores of other pizza destinations in the Portage area, many of which offer kid-friendly dine-in and birthday reservation options, whether you are looking for a national or regional chain, like Pizza Hut, or a local favorite, like the J & J Pizza Shack.
K Zoo Skate Zoo
The K Zoo Skate Zoo skateboard park (skatezoo.com) at 1502 Ravine Road in nearby Kalamazoo offers both indoor and outdoor opportunities for skateboarding, inline skating and BMX riding. You can view a virtual tour of the park using the link in the Resources section. Call 269-345-9550 to rent the Skate Zoo for $125 (for the first 12 skaters, with $10 for each additional skater). This option is only available on Sunday evening from 6 to 9, which may pose a problem, especially for younger children, during the school year. Note that all skaters and cyclists under the age of 18 must wear helmets at all times.
Public Parks
The city of Portage is home to 12 public parks, seven of which are larger than 10 acres. Many parks feature banquet areas that you can rent by contacting the City of Portage Park Department through their website. Woodland Park , at 2100 Willowcreek Road, has a skate park, baseball field, playground and picnic area, perfect for grilling or bringing in pizza. For the outdoors-minded, Countryside Park at 5250 U.S. Highway 6 has an open fishing pond.
Photo Credits
Hemera Technologies/AbleStock.com/Getty Images