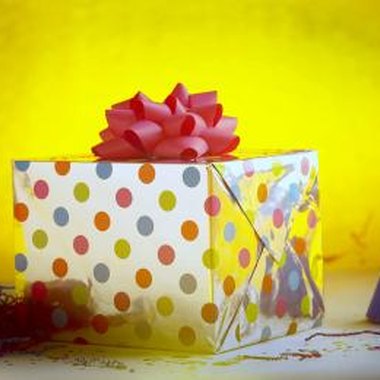 Families living in Michigan can find birthday party locations for their 13-year-old that fit their budget and taste. Michigan's birthday party venues include relaxing outdoor sites, comfortable eateries and sports-centered locations where friends and families can organize a celebration. Whether you're planning a birthday party for a kid who wants a low-key get-together with friends or a blow-out party with half the school, you can find the right place in Michigan.
Detroit Area
Set up the birthday party in a local park. Farmington Hills--approximately half an hour's drive northwest of Detroit--maintains a beautiful public park system. The parks offer a relaxing natural environment for a group of young adolescents to hike or enjoy some sports before sitting down to a birthday picnic. Farmington Hills parks include Heritage Park, which has picnic shelters that you can reserve ahead of time for the birthday party picnic. In the southwest region of Metro Detroit, Dearborn's Parks and Recreation department rents pavilions where you can hold a birthday party for a group of young teens. Dearborn parks with pavilion rentals include the Lyle C. VanHouten Park, Parkland Park and Swapka Park.
Western Michigan
Keep the young teens active at your 13-year-old's birthday party in Western Michigan. Rent out the ice area at the Lawson Ice Arena in Kalamazoo. If you invite kids under 12, make sure they have an extra adult with them, per Lawson's regulations. Invite the birthday guests to an afternoon or evening of ice skating. The arena has a concession stand where you can order refreshments for the birthday guests. In Battle Creek, bring your birthday party to The Rink. If you schedule your party during the rink's public skate hours you pay half price admission for groups of 10 more, or you can rent out the entire facility. After the skating you can bring the group to the local Dairy Queen on Main Street, a three minute drive away from the rink, for birthday refreshments.
Northern Lower Michigan
Bring the kids to a lively location for a birthday party celebration in the northern region of Michigan's Lower Peninsula. The Arzo Park in Alpena offers miniature golf, go-carts and a batting cage. Arzo provides a selection of birthday packages which include park activities, use of a party tent and refreshments. Avalanche Bay in Traverse City features an indoor waterpark along with arcade games, refreshments, a birthday cake and an Avalanche Bay T-shirt for each guest.
Community Centers Upper Michigan
Make your child's 13th birthday a community affair at an Upper Peninsula community center. The Chi Mukwa Community Center of Sault Ste. Marie features public skating and other ice sports, basketball and volleyball courts and nature trails. After the activities the birthday party can move to The Park Inn to enjoy refreshments and party games at the Inn's meeting room. In Escanaba, residents can use the Civic Center for activities and events, including your child's birthday party. The Center has a gym and a game room where the kids can play before enjoying the birthday refreshments. For kids celebrating their birthday during the warm weather months, the city of Houghton has waterfront activities that include barbecue grills and picnic tables along a sandy beach.
Photo Credits
Hemera Technologies/AbleStock.com/Getty Images