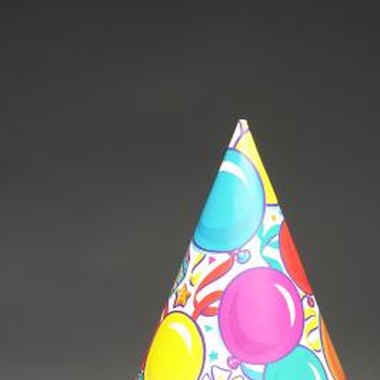 Birthday parties have become elaborate affairs and often require more than cake and ice cream in someone's home. With its beaches, sports venues and children's activities, the North Shore area of Illinois, just outside Chicago, is full of places to hold the perfect birthday party for yourself, a child or a friend.
Sports Parties
Sports fans enjoy being athletic during a birthday party. North Shore Baseball Academy (playnsba.com) offers birthday parties for children. The two-hour party includes time in the batting cages, a wiffle ball game and a throwing and fielding contest. Pizza and birthday cake are served in the party area. The Skatium Ice Arena (skokieparks.org/skatium-ice-arena), part of the Skokie Park District, is available for private party rentals. Children and adults will enjoy a party with an impromptu game of ice hockey or ice skating for fun.
Beach Parties
For summer birthdays, hold a party at one of the area's beaches. The city of Evanston offers five public beaches where guests are able to hold an impromptu beach party. In Winnetka, the Maple Street Beach House and Elder Lane Beach House are available for rental for birthday parties with 10 or more people. The facilities are available for rental from May through October.
Kids Parties
For an over-the-top kid's party in the North Shore area, Oogles n Googles (ooglesngoogles.com) provides themed birthday parties for children. Parents choose from over 20 two-hour party packages and Oogles n Googles staff host the party in the child's home or another venue of choice. Make a Messterpiece (makeamessterpiece.com) is a children's art studio in Glenview. Party packages allow children to paint on canvas or create their own pictures with colored bubbles. The company also brings its activities into homes in the North Shore area.
Formal Parties
If you desire to hold a more formal affair, North Shore is home to the Chicago Botanic Garden (chicagobotanic.org). The facility offers indoor and outdoor spaces for rent that offers views of the elaborate gardens and catering provided by Culinary Landscape. Mission Hills Country Club (missionhillsclub.com) offers formal reception areas for up to 250 people who enjoy gourmet catering through the club's kitchen. Many local hotels also offer formal spaces for birthday parties.
Photo Credits
Hemera Technologies/AbleStock.com/Getty Images