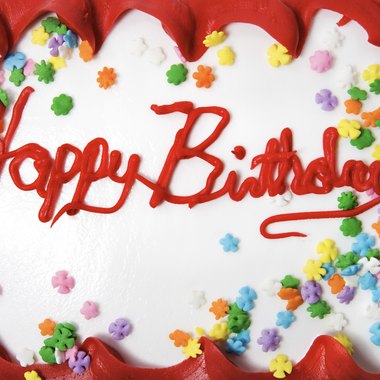 Birthday parties are a part of childhood and a diversion from the ordinary. Planning a party for an 11-year-old can be a little tricky. The tween years are the time between being a small child and a teenager, and you'll need to provide games and activities that are age-appropriate. Put some extra thought and planning into the day and you'll be sure to please your tween on her special day.
Mall Scavenger Hunt
Tweens generally love the mall, and being allowed to go there with a group of friends is a rite of passage that kids look forward to. Be sure to choose a mall that you and your child are familiar with. Divide the kids into teams and give each a list of things that they need to retrieve from certain stores. Items don't have to cost money -- discarded hangers, business cards or bags are good things to collect. The first team to gather the list of items wins the game.
Movie Marathon
Tweens love to stay up late. So choose a few movies that are age-appropriate, pop some popcorn and pour the soda. Check in on the kids periodically, and don't be surprised if they are up until the wee hours.
Karaoke
Karaoke is a hit for any age group, and kids tend to be fairly uninhibited at this age. If you have a gaming system such as a Wii or a PlayStation, there are karaoke games that feature popular song choices. Kids can let the game decide who wins, or they can practice and present a talent show to their audience of friends. Dance-party games are another idea, and they are available for most gaming systems.
Lock-In
Find out what venues are available to rent for a small fee in your community. If you are active in a church, you might be able to use its recreational building for a few hours. Try your local schools or the YMCA as well. Pay for a few hours and have a dodge-ball tournament. It's a safe choice for boys and girls if you're hosting a mixed party. Serve simple food such as pizza and chips, and be sure to clean up after the party.
Photo Credits
Thinkstock/Comstock/Getty Images