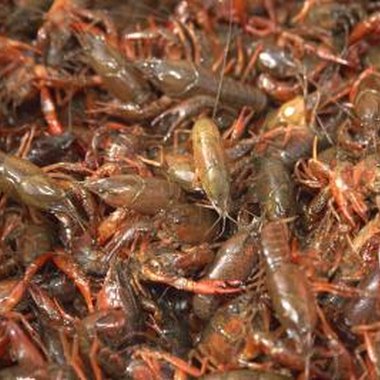 Biloxi lies on the U.S. Gulf Coast, in Harrison County, Mississippi. As a coastal location, the city has a close association with the ocean and at the start of the 20th century had a reputation as the "Seafood Capital of the World," due to the number of seafood factories located there. This association continues today, with Biloxi staging an annual crawfish festival, at which visitors can enjoy seafood and entertainment.
History
The Biloxi Crawfish Festival has a history dating back to the early 1990s, with the event first staged in 1993. Since this time it has become an annual celebration in the city, staged in the Mississippi Coast Coliseum and Convention Center (mscoastcoliseum.com). The festival has received recognition in the past as a top event for visitors, with the Southeast Tourism Society (southeasttourism.net) naming it in its spring list of top 20 events in 2008 and 2009.
Festival Dates
The festival usually takes place on two consecutive weekends during April each year. Events generally take place on Thursday and Friday evening, as well as the afternoon and evening of Saturday and Sunday.
Seafood
Crawfish play a central role in the festival, with many of the events based around this. For those that enjoy the taste of this seafood, past festivals have had over 20,000 lbs. of crawfish cooked into delicious meals. Visitors can enjoy crawfish eating competitions, as well as live crawfish racing events. A competition cook-off has local teams preparing crawfish delicacies, with expert judges awarding the best entrants cash prizes and trophies. Visitors can also participate by purchasing a tasting ticket and voting for their favorite dish. The team that amasses the most votes receives the "People's Choice" award.
Entertainment
The festival has a variety of other entertainment for visitors to enjoy. Singers and bands put on a number of performances during both weekends of the event, with headline shows featuring top musicians typically taking place on Friday, Saturday and Sunday evenings. Vendors also have space to display their wares at the event, with food, as well as arts and crafts booths set up for visitors to enjoy some shopping.
Amusement Park
The festival has had an association with North American Midway Entertainment (namidway.com) since its early days. This company runs a traveling amusement park, which sets up a number of events each year. It provides a variety of thrill and kiddie rides, as well as traditional fairground games and food. The amusement park remains at the festival for both weekends, providing visitors the chance to indulge in some fairground entertainment.
Photo Credits
Jupiterimages/liquidlibrary/Getty Images