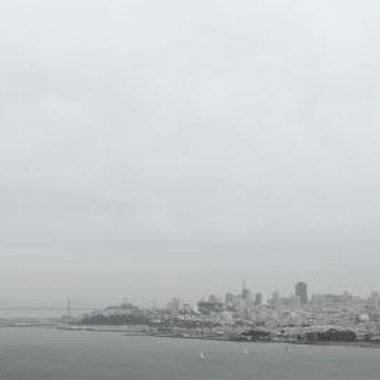 Spanning nearly 2,000 acres, the Palo Alto Baylands is the largest undeveloped piece of wetlands left on the San Francisco Bay. The Baylands harbors freshwater and saltwater tidal habitats that support many birds and other wildlife. More than 15 miles of trails crisscross the Baylands. Many of the trails are open to bicyclists and other members of the public.
The Bay Trail
The Bay Trail is a multiaccess trail that runs around and through the middle of the Palo Alto Baylands Nature Preserve. The trail begins at Adobe Creek in Shoreline Park and runs along a slough dotted with islands and pristine wetlands areas. The trail enters the preserve and continues for about 7 miles, passing through different wetland habitats. When the trail ends at Mountain View park, the path continues as the Shoreline Trail.
Other Trails
All of the dirt and paved roads that cross the Palo Alto Baylands are open to bicyclists. However, some of the trails are undeveloped paths separate from the main trail. As of 2011, the preserve plans to develop several other bike trail projects, including a bike trail from the Dumbarton Bridge into the city of Palo Alto. The preserve also plans to turn the network of salt levees in the Baylands into bicycle and walking paths, which would add miles of trails to the existing system.
Accessing the Preserve
The Palo Alto Baylands Nature Preserve is north of highway 101. You can gain access by bicycle via several different roads. To enter the heart of the preserve immediately, follow Embarcadero Road east into the preserve. You also can enter from the southeast via Shoreline Park, which leads directly into the preserve. Another way to bike to the Baylands is to take the overpass at the end of Oregon Avenue, which leads to the Bay Trail.
Places to Visit
Several natural attractions and wildlife centers in the Baylands Preserve are easily accessible to bikers. Plans have been made to turn the former Palo Alto Sea Scout Base along the Bay Trail into the Lucie Stern Maritime Center, a museum devoted to the area's rich ecology. Close to the Sea Scout Base is a ranger station, where maps of the preserve and picnic benches are available. The Lucy Evans Baylands Nature Interpretive Center (415-329-2506) in the center of the preserve offers canoe trips, nature walks and exhibits on the surrounding natural habitat.
Photo Credits
Hemera Technologies/AbleStock.com/Getty Images