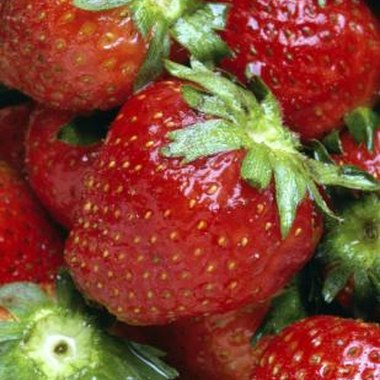 Summertime finds Richmond, BC bursting with berries. Each month ushers in different fruit: May through June for strawberries, June through August for blueberries and blackberries and July through October for raspberries. Local farms open up their fields to those willing to experience first-hand the fun of gathering and picking their own berries.
Preparation
Berry pickers should always wear sunscreen, a hat for shade and comfortable shoes for walking. Take a water bottle to keep hydrated on hot summer days, and bring containers such as small pails, baskets or bags in which to carry your booty of berries. Due to health reasons, dogs are not permitted on "U-pick" farms.
Driediger Farms
Open daily, Driediger Farms Market (driedigerfarms.com) is teeming with fresh berries waiting to be plucked --- strawberries, blueberries and raspberries are available for self-harvesting. The farm also offers red and black currants and blackberries for sale. The market also sells homemade jams, pies, and local honey.
DFG Blueberries
Just off Route 99, DFG Blueberries (dfgblueberries.com) offers pickers organic blueberries on a four-acre farm located on Blundell Road in Richmond. The farm is open on weekends for berry-picking, and during the week they sell ready-picked blueberries.
Birak Berry Farms
Six different varieties of strawberries --- Albion, Totem, Hood, Tillamook, Honey Owe and Pugent --- are available on the 50-acre Birak Berry Farms (bcstrawberries.com) on No. 6 Road in Richmond. As of 2011, the farm is open seven days a week from 8 a.m. to 9 p.m. An onsite fresh fruit stand also sells ready-picked fruits and vegetables.
Photo Credits
Ablestock.com/AbleStock.com/Getty Images