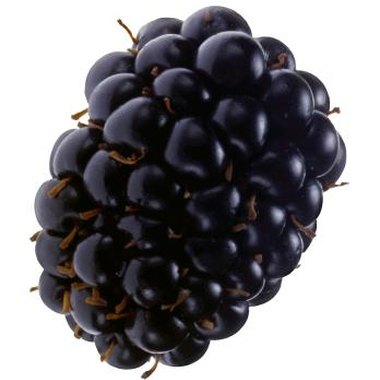 Pescadero, California, a farming and ranching community located in the heart of San Mateo County, is home to several berry farms where customers are free to pick their own fresh strawberries, blackberries and raspberries. Because berries grown at berry farms are typically organic, they tend to be healthier than most store bought berries, which are often treated with pesticides.
Phipps Country Store
Located in the heart of Pescadero, Phipps Country Store and Farm (phippscountry.com) offers a wealth of fresh strawberries and olallie berries, perfect for use in pies, toppings and fruit salads. All berries available at Phipps Country Store and Farm are hand planted and naturally grown, free of any pesticides or growth-enhancement chemicals. In addition to the berries themselves, the store offers a variety of fresh jams and jellies made from berries grown on the premises.
Coastways Ranch
Also located in Pescadero, the Coastways Ranch (well.com) specializes in the growth of the Olallie Berry, a cross between a Blackberry, Loganberry and Youngberry. The berries are typically longer and more slender than boysenberries and have a tangier flavor. All berries grown at Coastways Ranch are free of pesticides, as none are used during the two-year growth process. The facility consists of 11 acres of crop growth and produces an average of 8,000 lbs. of berries per acre.
Webb Ranch
Less than a 10-minute drive from the heart of Pescadero in the San Mateo County village of Portola Valley, Webb Ranch (webbranchinc.com) offers blackberries, boysenberries and raspberries, ripe for the picking. All berries grown at Webb Ranch are certified organic and free of any pesticides or growth enhancing chemicals. In addition to berries, Webb Ranch offers fresh-grown tomatoes, melons, carrots, peas and peppers and on on-site farmers market that is open to the public.
Best Time to Visit
Although crops vary from summer to summer and the development of crops depends greatly on weather conditions and seasonal rainfall, most berries in Pescadero are ripe and at their peak of sweetness from late spring to the end of September, each year. Although peak picking time is limited, the berry farms in the Pescadero area draw visitors year round because of their abundance of fresh jams and jellies and other natural products that are sold throughout the year.
Photo Credits
Brand X Pictures/Brand X Pictures/Getty Images