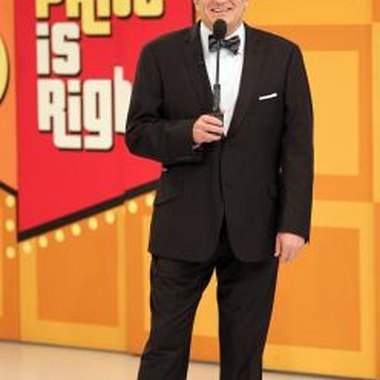 Throughout the decades, television programming has allowed audiences to witness, and even participate, in the taping process. "Filmed before a live studio audience," became a familiar refrain for many TV shows, and this tradition remains strong both for game shows and for network sitcoms. Score some tickets to your favorite CBS show by going straight to the source or taking advantage of ticket outlet services.
Step

1
Go to the CBS website for a list of the shows currently in on their roster. Most shows are in either New York or Los Angeles. Find tickets on the show's official page located on the CBS website.
Step

2
Check the show calendar at Audiences Unlimited, a ticket service for television audiences. Audiences Unlimited offers tickets for several network programs and pilot programs that have not yet been picked up.
Step

3
Visit the box office, such as the one available for the Ed Sullivan Theater in New York, to get tickets. A limited quantity of tickets are available for same-day tapings.
Tips & Warnings
If you want to be a contestant chosen from the audience, bring your enthusiasm. Personality counts; distinguish yourself from other audience members.

Since tickets are free, having a ticket does not guarantee you will be seated for the show. Arrive early and wait in line to assure your spot.

Follow the directions in the confirmation for any advance tickets. Bring identification and arrive early.
Photo Credits
Frederick M. Brown/Getty Images Entertainment/Getty Images