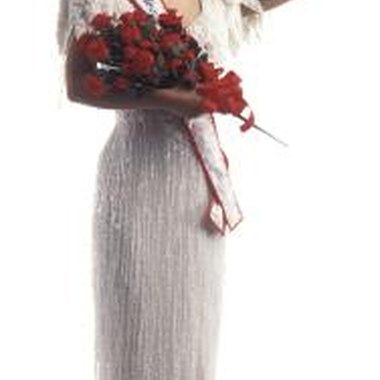 Beauty pageants can help teach a girl style, poise and composure; many competitions also offer significant scholarships as prizes, promoting higher education. The state of Tennessee hosts many beauty pageants, from competitions for talented kids and teens to events featuring married women. The competitions typically judge contestants on a combination of academics, talent and appearance in a series of outfits.
Older Teens and Twenty-Somethings
The Miss Tennessee and Miss Memphis scholarship pageants award their winners with money to attend college. Miss Tennessee is built upon a "rich scholastic tradition," according to its official website (misstennessee.org) and the four-night competition takes place annually in June. Miss Memphis (missmemphispageant.com) contestants are judged on interview skills, appearance in gowns and swimsuits and a talent competition. Participants in both pageants must be high school graduates between 17 and 24, with excellent grades and community service experience.
Married Women
As a pageant for married women, Mrs. Tennessee (mrstennesseeamerica.com) is part of the national Mrs. America pageant, founded in 1935 and relaunched in 1977. Contestants must be 18 or over and currently living with their spouse; they cannot be separated or divorced and should possess a strong moral character. Contestants are judged based on their beauty, an interview with judges, physical fitness in a swimsuit and appearance in an evening gown. Each category is worth 25 percent of the entrant's total score.
Young Teen Pageants
Young teens have many pageant choices open to them in Tennessee. Miss Tennessee Teen USA (misstennesseeusa.com) is open to girls of "good health and moral character," between the ages of 14 and 19, according to the official website. Miss Tennessee Junior Miss (ajm.org/about/state_programs/tennessee) offers scholarships to winners, who are judged on academics, talent, self-expression, fitness and an interview. Contestants in Miss Tennessee Junior Teen (namiss.com) are also judged on much of the same criteria, in addition to community service.
Children's Pageants
Children in Tennessee can compete in several pint-sized pageants. The Miss Sunburst Pageant (pageantinfo.com) is open to girls of all ages, from babies to adults, and requires only one outfit and no talent portion, making it an simple option for pageant newcomers. Also, the pageant discourages makeup on contestants under the age of six. Miss Tennessee Charm (misstncharm.com) is open to babies, children and teens; it judges contestants on personality, charm, presentation and appearance, involving a more made-up look for competitors.
Photo Credits
Photodisc/Photodisc/Getty Images