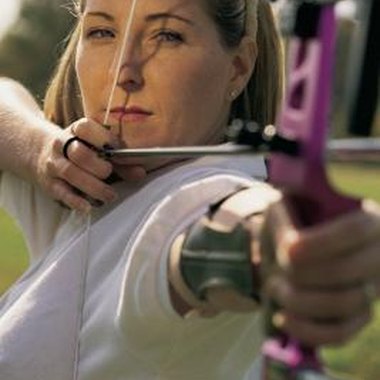 Every sport has a figure who was bigger than life and helped further the sport. Baseball had Babe Ruth. Basketball had Michael Jordan. Racing had Mario Andretti. For bow hunters, Fred Bear is that figure. Fred Bear lived much of his life in Michigan where he not only started a bear archery hunting season, but also created a thriving business: Bear Archery in Grayling, Michigan.
The Beginning
In 1902, Fred Bear was born in Waynesboro, Pennsylvania. At the age of 21, Bear moved to Detroit to pursue a career in the auto industry. He joined a partnership within the auto industry that produced advertising materials. He was soon influenced by a bow hunting documentary depicting the adventures of Art Young. This documentary gave Fred Bear the idea to begin crafting bows, arrows and bowstrings. He soon worked under the tutelage of Young.
The Business
By 1933, the work done on archery products by Fred Bear was in high demand and six years later, Bear Archery was officially launched. In 1936, Bear promoted a bow-hunting season in the state of Michigan and in 1947 he moved his business to Grayling, Michigan. It was there that he opened Bear Archery where he produced and sold his Bear Archery products. In the late 1960s, Bear removed himself from the Bear Archery business. The Fred Bear Museum was opened in Grayling, Michigan, and was home to the largest collection of archery artifacts in the world.
The Move
In 1978, Bear Archery Co. was relocated to Gainesville, Florida. The museum remained open in Grayling, Michigan, until 1985 when it was also relocated to the Gainesville location. The museum was located in the public touring area of the Bear Archery plant. Fred Bear remained active in the design and promotion of archery products and the sport of bow hunting until his death in 1988 at the age of 86.
Today
Bear Archery is still operating in Gainesville, Florida, as of June 2011, although the Fred Bear Museum was closed in 2003. The contents of the museum were sold to the Bass Pro Shops chain and the collection is currently displayed in some of its retail stores. The Bear Archery products continue to be among the top ranked products in bow hunting.
Photo Credits
Comstock/Comstock/Getty Images