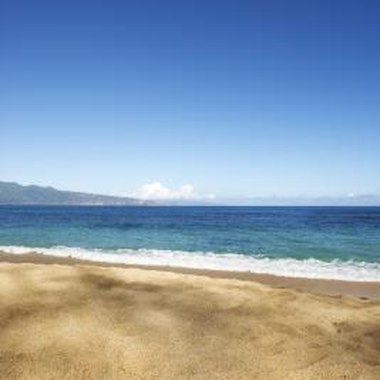 There are several beaches in and around the Shelbyville, Illinois area. These beaches are located within the Central East region of the state. They share multiple bodies of water, all of which originally stem from Lake Michigan. Although there is only one main beach in Shelbyville, many others are located nearby with many amenities to make for a great day trip with the family. Many of the beaches have additional recreational and scenic sites that offer a full day of adventure in the great outdoors.
Lake Shelbyville
Lake Shelbyville (315 East Main, Shelbyville, IL; 217-774-2244) is home to a large stretch of beach area with several attractions to see. This beach hosts its own separate aquatic center, the Chautauqua Auditorium (in operation since 1903), and the General Dacey Trail, miles of trail that is designed to be used by walkers, runners and bicyclists. This beach offers a full service recreational getaway that is perfect for anyone who loves to be in the outdoors.
Clinton Lake
Clinton Lake (7251 Ranger Road, DeWitt, IL; 217-935-8722) is a 4,900 acre lake that is surrounded by a 9,300 acre facility. It is located one hour outside of Shelbyville. There are miles of swimmable beaches for anyone in the family to enjoy. The Illinois state website boasts that Clinton Lake is one of the best lakes for fishing for catfish. There are 308 onsite campsites, each with its own grill, picnic table and nearby shower. The Boondocks Grill and Bait provides fresh meals and supplies for anyone staying on the lake.
Effingham Beach
Effingham Beach is located on Lake Sara in Effingham, IL. It is located 40 minutes outside of Shelbyville. This quiet 800 acre recreational lake has a mix of clean beaches and wooded shoreline. Guests can stay overnight at Anthony Acres Resort, with complete accommodations including a personal boat dock and section of beach. The newly built Cardinal and Fore-Way golf courses are also just minutes away from the beach. Family picnic areas line the beaches for family cookouts and events.
Moraine View State Recreation Area
Moraine View State Recreation Area (27374 Moraine View Park Rd., LeRoy, IL; 309-724-8032) offers complete facilities for picnicking, camping, hiking, swimming, fishing, boating, horseback riding and hunting. It is located about one and a half hours outside of Shelbyville. The lake is frequently stocked with largemouth bass, bluegill, sunfish, bullhead, crappie, channel catfish, walleye, yellow perch and northern pike. Their handicapped-accessible fishing pier makes fishing enjoyable for everyone. Moraine View State Recreation Area also includes over 10 miles of horseback riding trails complete with an equestrian campground.
Photo Credits
Thinkstock/Comstock/Getty Images