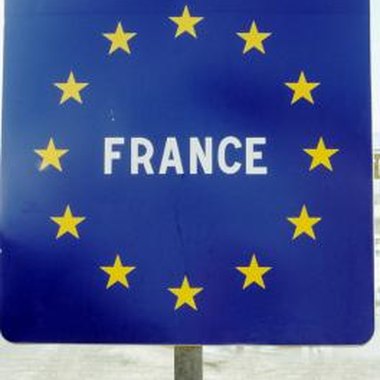 The United States' Louisiana Purchase of 1803 enabled the American government to control the trade access to the port of New Orleans. The French controlled the region before the purchase and the area that became the state of Louisiana maintained its French character, including a large French-speaking population. Kaplan, Louisiana encourages visitors to explore the state's French heritage with a lively and vibrant yearly Bastille Day festival.
Bastille Day
Bastille Day marks the day that French revolutionaries stormed the Bastille fortress in Paris in 1789. The Bastille was a symbol of the French King's absolute authority, and by taking control the revolutionaries were able to demonstrate that their revolt was a serious and popular action that reflected the will of the French people. The French observe this anniversary on July 14 each year with fireworks and celebration as the French Independence Day.
Kaplan, Louisiana
Kaplan, just north of Vermilion Bay and approximately three hours west of New Orleans, has operated as an incorporated township since 1902. The residents of the town were descendants of 17th-century French colonists who migrated southward from Acadia in Canada. These early Kaplan residents spoke French and maintained many French traditions. As part of their connection to their homeland, their descendents in Kaplan hold an annual Bastille Day celebration.
Bastille Day in Kaplan
As part of the Kaplan residents' connection to France, they began to celebrate Bastille Day, beginning in 1906. In the intervening years, the festival has grown and adapted, but the celebration continues each year with fireworks, an Acadian street dance and amateur athletic competitions. The Kaplan Jaycees sponsor the Kaplan Bastille Day festivities. The festivities include a symbolic storming of the Bastille fortress and a baby contest. The festival takes place at the Kaplan Recreation Center.
Other Kaplan Events
Kaplan holds other festivals and events for visitors who come at other times of the year. The Kaplan Mardi Gras is held each year on the Tuesday before Ash Wednesday with a "Crewe of Chic-a-La-Pie" parade which draws thousands of observers. The parade includes a costume-judging contest and street dancing. The Maltrait Spring Bazaar has food, games and fun each spring. Le Jour de Cajun, sponsored by Kaplan's Knights of Columbus, takes place on the first weekend after Easter and features French bands that play French music while revelers enjoy Kaplan's Cajun food. The Chamber of Commerce sponsors the Cajun Food Festival during the first week in October with a cook-off, live entertainment, a Queen's contest and kid's activities. Kaplan's October Fete is a carnival with games, rides, live entertainment and terrific Cajun food. The Spirit of Christmas, which takes place throughout December, includes public singing and Church music performances, gift baskets for the poor and the naming of Kaplan's Man and Woman of the Year.
Photo Credits
John Foxx/Stockbyte/Getty Images