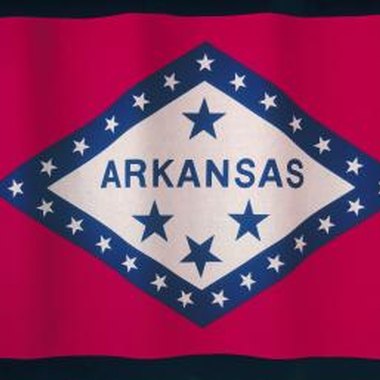 Searcy, Arkansas began life in the mid-1800s as White Sulphur Springs, a health spa destination. The sulphur spring in its original building remains a feature of the city today, located in Spring Park. Visitors to Searcy can enjoy a range of other attractions as well, from historic movie theaters to the city's annual events.
Annual Events
The White County Fair (whitecountyfairgrounds.org), a week-long celebration staged at the White County Fairgrounds during September, has a history dating back to the 1930s. It features a variety of events for visitors to enjoy, including livestock exhibitions and judging, a horse show, rodeo and bull riding competitions, music concerts and the crowning of the White County Fair Queen. Visitors to the fair can also watch the annual parade, which makes its way through downtown Searcy.
Historical Attractions
The White County Historical Society (argenweb.net/white) manages the Pioneer Village. This re-creation of an 1800s community provides visitors with a perspective of the life of pioneering settlers in the Searcy area. Visitors can tour a few buildings in the village, including a log cabin, schoolhouse, blacksmith shop and post office.
Theatre
Film fans can enjoy watching a movie in a historic setting by visiting the Rialto Theater (webertheaters.com). Listed in the National Register of Historic Places, the building originally opened its doors in the 1920s. It remains a working theater, with movies screened on a daily basis. Fans of live theater can visit Center on the Square (centeronthesquare.org). This theater stages a new production each month, penned by local and nationally-renowned writers, and welcomes visitors to come and enjoy the show.
Amusement Centers
Thrills on Wheels (thrillsonwheels.net) provides the opportunity for kids and adults to enjoy a little roller skating fun. This indoor rink typically opens from Thursday to Sunday for public skating sessions, with private rental available for the remainder of the week. The center also stages regular events, such as all-night skates and limbo skating competitions.
Harding University Lecture Series
A more unusual attraction in Searcy involves the Harding University Lecture Series (harding.edu). This regularly brings distinguished speakers to the university to give lectures in the Benson Auditorium. Visitors have the chance to listen to the thoughts of some famous names; past speakers include George W. Bush, Mikhail Gorbachev, Lech Walesa and Colin Powell.
Photo Credits
Stockbyte/Stockbyte/Getty Images