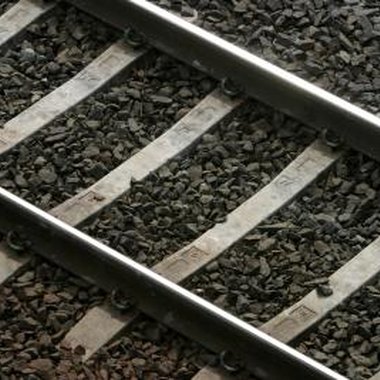 Ohio has its share of attractions. From Cedar Point and Six Flags amusement parks to the Pro Football Hall of Fame and the Rock and Roll Hall of Fame and Museum, there are plenty of family-friendly attractions. You don't have to go to the bigger cities in Ohio to find some fun and adventurous attractions, though. Nelsonville, Ohio, is home to its fair share of attractions as well.
Hocking Valley Scenic Railroad
Nelsonville, Ohio, is home to the Hocking Valley Scenic Railroad, founded in 1972. Hocking Valley features vintage trains and equipment that is used today to transport passengers through the rolling hills of Southeastern Ohio while telling of Hocking Valley's history throughout the trip and even making a stop at a pioneer log village. The Hocking Valley Scenic Railroad operates on Saturdays and Sundays from the end of May to the end of October every year. There are a couple of routes to choose from, as well as specialty trips throughout the year.
Robbins Crossing
Visitors can step back in time at Robbins Crossing in Nelsonville, Ohio. This historical village is set in the 1850s era and staff members can be found adorned in period costumes. Robbins Crossing is comprised of several historic buildings from the 19th century. These buildings include the Anthony House, the Gladden House and the Wolfe House. There is also a blacksmith shop, as well as an old-time general store. Robbins Crossing is open to guests from Memorial Day through the end of October.
Nelsonville Aquatic Center
Nelsonville, Ohio, offers area residents and guests a way to beat the summer heat. The Nelsonville Aquatic Center is open seven days a week from the end of May through the first week of September. For a fee, guests can splash around in the swimming pool, float down the lazy river, slide down the water slides and watch the kids play on an interactive pirate ship. Season passes are also available to this attraction.
Hocking Peaks Adventure Park
A 15-minute drive from downtown Nelsonville, Ohio, is the Hocking Peaks Adventure Park, which is located in South Logan, Ohio. This all-ages adventure park has something for every member of the family to enjoy. The park includes canopy tours, 18 zip lines, the giant 180-foot-long "slidezilla" water slide and the giant OGO ball, an outdoor gravity orb that lets riders roll around inside a giant inflatable ball. It also offers ATV rides, paintball and disc golf for the active and adventurous.
Photo Credits
Hemera Technologies/AbleStock.com/Getty Images