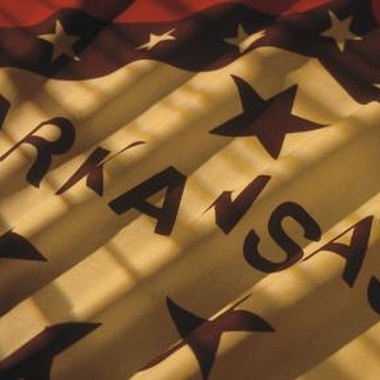 Little Rock, the capital of Arkansas, offers options for family oriented vacations. If you're looking for things to do with kids, you will find a variety of activities. There is the old standby, the zoo, as well as other attractions such as the Museum of Discovery and the Arts Center Children's Theatre. Although these attractions can especially entertain the kids, they can also engage the entire family.
Skatium
The Arkansas Skatium (arkansasskatium.com) offers roller-skating and ice-skating fun. Kids can also learn to skate here or to play hockey. The Skatium also has some special shows geared to holidays, such as a "Halloween on Ice" show and a "Rudolph and Friends Holiday Ice Show." You can get deals on family group tickets to have an ice-skating or roller-skating experience.
Children's Theater
The Arkansas Arts Centre (arkarts.com) hosts a Children's Theatre that caters to family audiences. The theater offers performances of classics such as "Cinderella" and "Little Red Riding Hood," as well as performances of contemporary stories. If your child is a budding actress, she may even be able to snag a role in a play, because the theater sometimes offers children a chance to audition for a role in its productions, depending on need. And if she is interested in learning about the finer aspects of acting, you may enroll her in drama classes or workshops. There is even a summer training program for kids interested in the theater.
Little Rock Zoo
Established in 1926 with only two animal species, a wolf and a bear, the Little Rock Zoo (littlerockzoo.com) has grown to be the home of more than 700 different animals. In addition to big cats such as lions and tigers, the zoo's attractions include giraffes, snakes and chimpanzees. There is also a train ride and a children's farm with goats and other farm animals. The zoo is open year-round.
Museum of Discovery
Little Rock's Museum of Discovery (amod.org) combines technological offerings with those of a historical and natural bent. For instance, kids can build a robot and also find out about body parts. They also can learn about Arkansas history and about the forests of the world.
Photo Credits
Stockbyte/Stockbyte/Getty Images