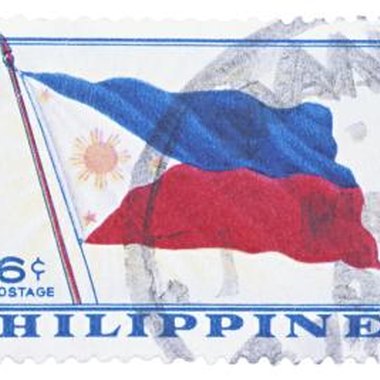 Known as the "Summer Capital of the Philippines," Baguio City lies in Benguet province of northern Luzon, about 155 miles north of Manila. The attractions of the city and surrounding area draw many local and overseas tourists. These range from natural wonders, such as the Asin Hot Springs, to man-made features, including a huge Lion's Head sculpture.
Natural Attractions
Asin Hot Springs is located about 10 miles from downtown Baguio City, and features natural hot thermal springs in which to relax. Some development has produced a swimming pool and hanging bridges, with these accentuating the natural beauty of the area. A visit to the observation point in Mines View Park provides an impressive view of the mountains and lush countryside surrounding the city.
Religious Attractions
Christian religious attractions in Baguio include the Lourdes Grotto. This lies at the summit of a 250-step climb, with Christian pilgrims and tourists making their way to the top to offer prayers to the "Lady of Lourdes" icon in the grotto. A visit to the summit also provides good views of the city. The Baguio Cathedral stands as one of the most beautiful buildings in the city. Located on a hill in the heart of Baguio, the cathedral itself is an impressive sight, and offers great views of the surrounding area.
Parks
The Baguio City local government (baguio.gov.ph) manages a number of public parks, with these providing locations to get back to nature for residents and visitors. Wright Park, features the "Pool of Pines," a 100-meter long pond of water surrounded by towering pine trees. The oldest location, Burnham Park, has woodland areas, as well as athletic courts, nature trails and gardens. The Botanical Garden features a traditional village, displaying the culture and heritage of the native Igorot people of the region.
Festivals
Baguio hosts a number of festivals and celebrations throughout the year, and visiting during one of these can provide an entertaining experience. The Baguio Flower Festival takes place in February and celebrates the city's nickname of "Flower Garden City of the North," with a parade and floral competitions. Foundation Day in September celebrates Baguio becoming a city in 1909, and includes cultural shows and parades. Other annual events include the Baguio Arts Festival in November and December. First held in 1989, the festival celebrates the visual arts, and includes photography, film, sculpture and painting.
Other Attractions
One of the most well-known and recognizable landmarks in Baguio is the Lion's Head statue on Kennon Road. Most tourists visit this 40-foot high limestone rock sculpture. A parking area close by provides a convenient place to stop and take photos. Also, the Saint Louis University Museum of Arts and Cultures (slu.edu.ph) has a collection showcasing the culture and art of the native people of the northern Luzon area, making it an interesting location to visit in the city.
Resources
Photo Credits
Hemera Technologies/PhotoObjects.net/Getty Images