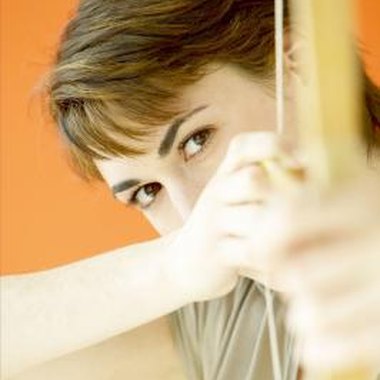 Archery is one of the oldest sports known to humans and has become a favorite hobby of many enthusiasts. Archery can be enjoyed for a recreational hobby, professional sport, local competitions or for hunting. The majority of bowmen use compound bows, although, longbows and recurve bows are popular for other uses. There are plenty of ranges to enjoy throughout Connecticut whether you are competing with friends or touching up on your skills before hunting season. If you are a beginner bowman, all of these locations in Connecticut offer lessons; as an intermediate or expert you can enjoy using the ranges.
Halls Arrow
Halls Arrow (hallsarrow.com) is a large indoor archery range located in Manchester Connecticut. Halls offers a full archery shop for both target shooting and bowhunting. All of its employees are archery enthusiasts and are capable of helping you build the right bow setup for your specific purpose. Halls Arrow also offers an archery school for both beginners and more advanced archers. The indoor range offers automatic and walk up targets and a DART virtual hunting system.
Andover Archery Center
Andover Archery Center (andoverarchery.com) is a small shop, and range, located in Andover, Connecticut. It offers a 40-yard outdoor range that can be used for target practice or to test fit a newly purchased bow. It boasts 60 years of combined archery and bow-hunting experience. The employees have competition experience and are able to fine tune your bow for your needs, adjusting the draw length and weight. Andover Archery Center is in eastern central area so it is convenient to almost everyone in Connecticut.
Cos Cob Archers
Cos Cob Archers (coscobarchers.com) is an archery club located in Cos Cob, Connecticut. It is a members-only archery club that offers a regulation archery field with 28 3D targets of varying shapes. It is located on 23 acres that can be arranged to suit any archer's needs. The target field and clubhouse are open to members all year round. Cos Cob Archers also sponsors many events and tournaments throughout the year. It also has a junior archery team. Memberships start at $275, as of 2011.
Harwinton Rod and Gun Club
The Harwinton Rod and Gun club (harwintonrodandgun.com) is a private sporting club located in Harwinton, Connecticut. It has provisions for many outdoor sports, but archery is a main draw. It is a member of the Connecticut Archery Association and the National Field Archery Association. The club has indoor and outdoor archery leagues for members to join. It also has a 30-acre outdoor course complete with 3D targets, as well as a 35-yard indoor range. The club offers instruction for children and young adults with a JOAD instructor. The website offers membership instructions.
Photo Credits
NA/Photos.com/Getty Images