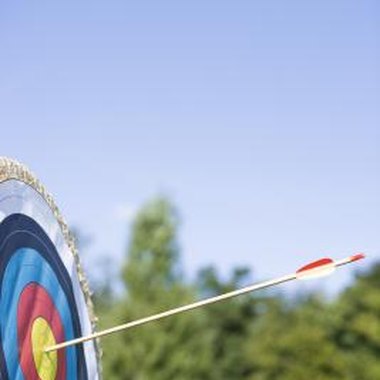 Archery enthusiasts living in Queens, NY have several opportunities to hone their skills and enjoy their sport. As of 2011, the two major archery supplies dealers offer the Junior Archery Development program for archers under the age of 18. In addition, one well known summer camp in Queens offers archery as part of their activities, and the area offers other opportunities for both youth and adults.
Queens Archery Programs
Although the Junior Olympic Archery Development program is not a camp in the traditional sense, it is a youth organization aimed at allowing archers under the age of 18 of all skill levels to improve their skills, as well as develop potential Olympic candidates. The program at Queens Archery (archery-nyc.com) runs every Friday after school and provides all of the necessary equipment. It is run by the former Columbia University Archery Coach, Al Lizzio.
Proline Archery Programs
Proline Archery (archeryny.com) also offers the Junior Olympic Development program. It is sanctioned by the USArchery Association and allows all participates to progress at their own rate. The program at Proline is run by a USArchery Certified Instructor that has been a member of the US Olympic archery team for over 20 years. He tries to create a relaxed, encouraging atmosphere for all shooters, as well as provide opportunities for archers to compete in USArchery competitions.
World of Discovery Summer Day Camp
The World of Discovery Summer Day Camp (worldofdiscovery.org) is located in Bayside, NY in Queens. Although it is not an archery camp, it does include shooting education as part of its 2 to 8 week sports instructional camp, supervised by licensed teachers. The camp is for children ages 4 to 15 and includes many other outdoor activities, such as karate, kickball and magic shows. The World of Discovery Summer Day Camp is ideal for the child that would like to get a taste of archery without dedicating a full camp to it yet.
Other Opportunities in Queens
There are also archery opportunities for adults in Queens, particularly at Archery Queens and Proline Archery. This includes shooting leagues and tournaments, as well as archery social groups. The New York City Archery Group is available for motivated adults of all experience levels who want to hone the craft of archery. Anyone considering joining the club can sign up for a "Dine and Learn" session in which they meet with the organizer of the group and learn if it is right for them.
Photo Credits
BananaStock/BananaStock/Getty Images