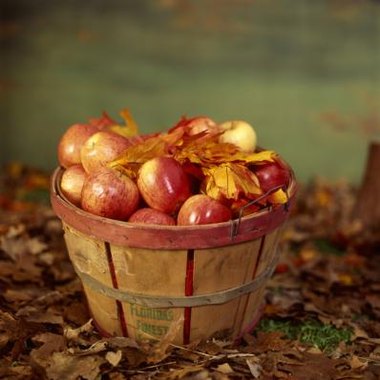 According to the United States Apple Export Council (usaapples.com), New York is one of the largest apple-producing states in America. It boasts around 700 commercial apple-growing operations, some of which provide the opportunity for visitors to pick apples. Some of those are in the vicinity of Cooperstown, best known as home of the National Baseball Hall of Fame, but also host to a bountiful apple crop.
Cooperstown
Middlefield Orchard (middlefieldorchard.com) in Cooperstown offers visitors the opportunity to pick their own apples. Its harvest season runs from mid-August to the end of October, with the farm open to visitors Monday to Saturday of each week. The apple varieties grown ripen at various times during the harvest period. Options available include Redfree, Zestar and Dandee Red, which become available in August, and Ultra Gold, Braestar, and Red Fuji, which ripen during October.
Fly Creek
For a different experience, visitors can take a trip to the Fly Creek Cider Mill (flycreekcidermill.com). Located in Fly Creek, around five miles west of Cooperstown, the mill offers the chance to tour the facility and view the cider-making process. Visitors also can pick apples from the stocks in the apple display room. These become available from mid-August, with varieties including Ginger Gold and Paula Red.
Fultonville
Bellinger's Orchard (bellingersorchard.com) in Fultonville has about 30 different apple varieties in its orchard, providing a wide selection for visitors. Located approximately 29 miles east of Cooperstown, the orchard offers pick-your-own operations, which run from late-August to the end of October. The many apple varieties available include Ginger Gold, Honeycrisp, Golden Delicious, Red Rome and Granny Smith, with the different varieties available for picking at various times throughout the harvest season. The orchard also offers tours for groups, during which visitors can learn about apple growing and the correct method for picking.
Schoharie
Terrace Mountain Orchard (terracemountainorchard.com) covers approximately 600 acres of land close to Schoharie Village, around 30 miles east of Cooperstown. It includes a 50-acre apple orchard, which opens to the public for pick-your-own operations from early September to mid-October. The orchard grows about a dozen varieties of apples, which ripen at various times during the harvesting season. These range from Gala and Macintosh varieties, available at the start of September, to Ida Red and Northern Spy apples, which ripen in October.
Photo Credits
Creatas Images/Creatas/Getty Images