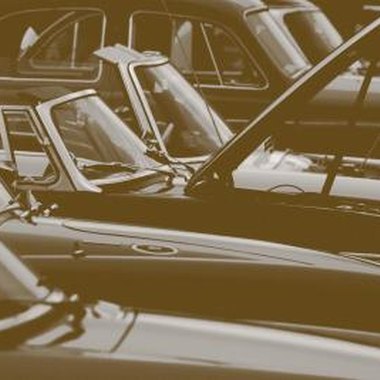 The Huron Township Applefest is a weekend festival held in New Boston, located in southeastern Michigan. Pete Glaab started the event in 1979 as a family-oriented festival the whole community could enjoy. Every October the Applefest offers plenty of apple products, contests and live entertainment, including the Applefest Car Show which lasts all day on Sunday.
Car Show
The Huron Township Applefest Car Show is one of the main events during this weekend festival. The show is open to anyone interested in entering, no matter what type of car they have. Entry is free and trophies for the most impressive cars are awarded in the afternoon. The car show takes place Sunday on Huron Drive between Kass and Somers.
Other events
There are several events for the whole family to enjoy. The Applefest features the Annual Michigan State Championship Old-Time Fiddlers contest and an apple pie contest followed by a pie auction. The Applefest parade is held on Saturday afternoon. The fest has plenty of live music and a puppet show for children.
Races
The Huron Township Applefest offers various races on Sunday. There is something for everyone including a 5k run and walk, a 10k run and a 1 mile fun run. Registration for the fun run is free, but there is a fee for the other two races.
Parking
The Applefest sets aside multiple parking areas for the convenience of attendees. There is one free lot off of Waltz Road, south of Hannan. The remaining lots all have paid parking. These include St. Stephen's Church, at 18800 Huron River Drive, and Liberty Baptist Church, at 19100 Huron River Drive. There is a third pay lot at 36970 Sibley Road. Arrive early to find a good spot.
Photo Credits
Jupiterimages/Photos.com/Getty Images