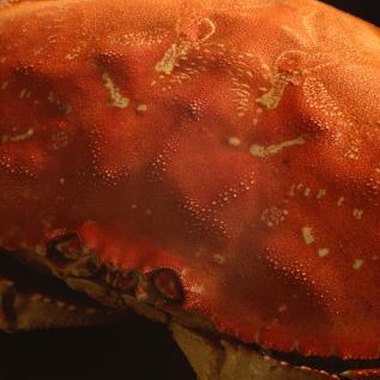 Port Angeles, Washington, a small oceanfront town in the Pacific Northwest, is home to the annual Dungeness Crab and Seafood Festival. The celebration has been taking place every October since 2001 and is free to visit, though the seafood delicacies on hand do cost money. However, given the quality of the fresh, locally harvested seafood on offer, visitors will find it a worthwhile expense.
Location
The yearly Dungeness Crab and Seafood Festival of Port Angeles draws many visitors to this small town in Washington State, located in the Pacific Northwest. With a rugged mountain backdrop, Port Angeles features miles of coastline and is also close to Olympic National Park. Port Angeles is steeped in Native American culture and offers outdoor recreation like hiking, kayaking and fishing. Also, the town is just a ferry ride away from Victoria, Canada.
Chef Demonstrations
A major attraction of Port Angele's annual Dungeness Crab and Seafood Festival are demonstrations by professional chefs. Sponsored by the Olympic Peninsula Loop Culinary Tourism Association, the chefs focus their talents on regional cuisine, using local ingredients like berries, herbs and wine to create a "unique sense of place," according to the festival website. The chefs come from various restaurants and cafes throughout the Pacific Northwest and make everything from scallops to geoduck, a large clam.
Food
It's little surprise that the top attraction the Dungeness Crab and Seafood Festival is the grub, from fresh crabs to tender prawns and scallops. At the Central Pavilion, visitors can enjoy a daily crab feed, with kettles of coleslaw, organic corn and fresh crab on offer. Local seafood restaurants provide a selection of complimentary dishes, like oysters and fish tacos and a wine tasting provides a chance to enjoy a few sips between bites.
Family Fun
In addition to tasty treats from the ocean, the Dungeness Crab and Seafood Festival also features fun exhibitions and activities for the whole family. The 2011 festival, for examples, offers the chance to climb aboard a working Coast Guard ship and visit with personnel. Local Native American groups perform traditional songs and dances in costume as well. At the "Grab A Crab Derby," players trying to catch tagged crabs to win prizes. Afterward, they can have their crab cooked to order.
Photo Credits
Jupiterimages/Comstock/Getty Images