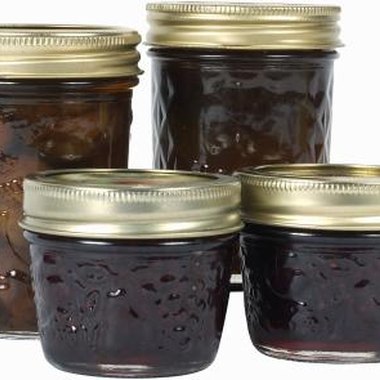 There are several Amish markets or farmers markets in different cities in Maryland, offering tasty foods and high quality handicrafts to those who want to spend enjoyable hours browsing the markets. There are also some weekly events that take place at these markets as well, making the Amish markets a great place for socializing while finding quality handmade items and homegrown and homemade foods.
Patapsco Dutch Farmers Market
The Patapsco Dutch Farmers Market is located at 3321 Annapolis Road, Baltimore, Maryland, to the left of The Patapsco Bingo and across from the Patapsco Flea Market. As you browse the market, you can find fresh produce, bulk foods and many delicious foods made from traditional Pennsylvania Dutch recipes handed down through Amish generations. Foods offered at the market include candy, ice cream, jam, snacks, desserts, cheeses, baked goods, fried and barbecued chicken and chemical-free meats. You can eat a delicious breakfast, lunch or dinner at the Dutch Family Restaurant. The market also offers handmade items like Amish quilts and needlepoint.
Amish Country Farmers Market in Easton
The Amish Country Farmers Market, located at 101 Marlboro Ave., Easton, Maryland, first opened its doors in 2007. Now, visitors can come to the market for good shopping and fun events at the following times: Thursdays, 9 a.m. to 6 p.m.; Fridays, 9 a.m. to 7 p.m. and Saturdays, 9 a.m. to 3 p.m. Breakfast stands open at 8 a.m. on Saturday mornings. Fridays nights between 5 and 7 p.m., many of the vendors participate in the "Friday Night Social," offerings various specials including "all you can eat" platters. The market features furniture, crafts, food and other specialties. Foods include cheeses, meats, bread, pastries, other baked goods, soft pretzels, barbecued ribs and chicken, smoothies, gourmet coffees, fudge and fresh produce. Other vendors sell handmade clothing, jewelry and other accessories, soaps, candles, wooden toys and games, natural health supplements, quilts and both indoor and outdoor wooden furniture. Call (410) 822-8989 with questions.
The Amish Market in Saint Mary's County
Within the North St. Mary's County Farmers Market in St. Mary's County, you can find a delightful Amish Market. The market is located in the parking lot of the Charlotte Hall Library at 37600 New Market Turner Road, Charlotte Hall, Maryland. The market welcomes around 500 visitors every Saturday, the most popular day of the week, but is open every day of the week except Sunday, from mid-April through October. There are about 17 Amish vendors, who come from the towns of Charlotte Hall, Loveville and Mechanicsville to sell various goods. You can have leisurely fun browsing the stands and buying flowers, fresh produce, breads, various other baked goods and home-canned fruits, vegetables and various preserves.
Lancaster County Dutch Market
The Lancaster County Dutch Market is located at 12613 Wisteria Drive, Germantown, Maryland. It is open at the following times: Thursdays, 10 a.m. to 6 p.m.; Fridays, 9 a.m.to 7 p.m. and Saturdays, 9 a.m. to 3 p.m. For more information or with questions about the market, call Mel at (301) 515-1019. In business since 1996, the market offers 11 different vendors who sell fresh cut flowers, barbecue ribs and chicken, a variety of baked goods, meats, cheeses and other dairy products, dry goods, soft pretzels, spices and candy.
Photo Credits
Zedcor Wholly Owned/PhotoObjects.net/Getty Images