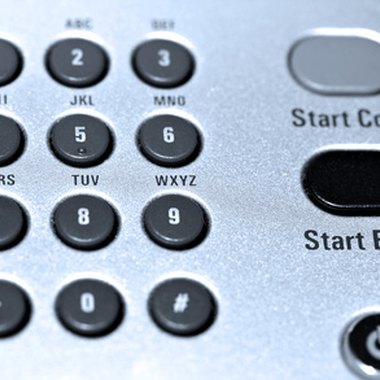 Amarillo, Texas, is a major hub of business and attractions for West Texas visitors and residents. With multiple museums, a winery, two malls, water parks, historic Route 66 and Palo Duro Canyon State Park, the city has something for everyone to enjoy. In addition to its attractions, Amarillo is home to an airport and is on heavily traveled interstate highways. A wide variety of hotels in Amarillo accommodate travelers with all types of interests and budgets.
Luxury Accommodations
Travelers looking for luxury while staying in Amarillo will not find a standard luxury hotel such as Four Seasons or a Hilton. However, some locally owned accommodations cater to those who expect a little pampering during their stay. Try a bed and breakfast such as the Adaberry Inn, a boutique-style inn with high-end amenities. The 9,000-square-foot property offers nine guestrooms, each decorated with a different city theme. Guests are treated to a hot breakfast each morning and have access to the inn's private putting greens, game room and fitness center. Adaberry Inn's luxury accommodations are popular with celebrities as well; Ashlee Simpson, Oprah Winfrey and Billy Ray Cyrus are just a few of the famous guests who have stayed there.
Budget-Conscious Lodgings
Amarillo's airport and busy interstate highways cause many travelers to pass through the city briefly and look for an economical, budget-friendly hotel. Others may be looking for affordable hotels while cruising historic Route 66. The Best Western Santa Fe is located close to both the airport and Interstate 40. Guests staying at the Best Western Sante Fe are also a 20-minute drive from the natural beauty of the Palo Duro Canyon and just under seven miles from the Amarillo Zoo. As of 2010, rooms at the hotel start at approximately $69.95 per night; children under 13 stay free with paying adults. Pets are allowed at the hotel for an additional fee.
Family Hotels
Because Amarillo is home to multiple museums, a zoo, a water park, botanical gardens and an amusement park, many families visit the city each year for weekend getaways and West Texas vacations. Families traveling in the area want not only convenient access to area attractions, but also amenities that keep travel affordable and exciting for all members of the family. La Kiva Hotel, a family-friendly hotel, offers an arcade, pool table, year-round heated indoor swimming pool, Jacuzzi and complimentary airport shuttles. Several room sizes are available, including two-bedroom suites that sleep up to eight. Wireless high-speed Internet access is complimentary, and families can save money with the daily hot breakfast buffet that includes sausage, hash browns, eggs, coffee and juice.
Business Travelers
Since Amarillo is the business hub of the Texas panhandle, business travelers come and go, and many need a hotel that caters to their specific needs. Amarillo business hotels typically offer a combination of meeting and conference rooms, along with on-site business centers and Internet access. If you are traveling to Amarillo on business, consider the Ambassador Hotel, located in the city's business center. It offers complimentary Internet access, airport shuttle service and a 24-hour business center. Busy business travelers will also enjoy the hotel's multiple on-site meal options, including TGI Fridays, The Heritage Park Restaurant and hotel room service.
Photo Credits
Fax/Printer buttons image by Jeffrey Zalesny from Fotolia.com