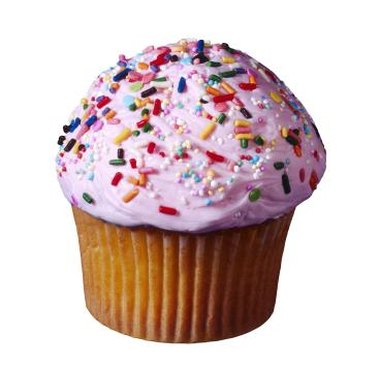 While other birthdays like a 50th or 75th birthday might receive more attention, the 60th birthday signals that turn toward retirement years. Plan your surprise birthday party around the person, not the surprise element. As you plan, talk to family and friends in order to put together the type of birthday celebration that will not only surprise but provide many positive and lasting memories.
The Surprise Factor
A surprise party by nature needs to be a surprise. While you cannot let the birthday recipient know about the party, take into your confidence friends and relatives such as a spouse, children and best friend. With them, select the most convenient time for the surprise party. Plan an intimate family gathering and have the other guests show up. Or take the birthday celebrant out to dinner for two and end up in one of the restaurant's party rooms all decorated for the party. Guests yell "Surprise" as you bring in the guest of honor. Or play a round of golf and cool off at the club house where the party guests wait. Or find a way to get the birthday recipient to your home. If he's good at fixing computers, develop a computer problem and ask him to come look at it. Whatever you do, make the set-up natural and believable.
Food
Instead of one large cake, make the number 60 using 60 cupcakes. Replenish as they are eaten. Include a buffet of low-fat, low sugar food and drinks. Serve the favorite foods of the birthday recipient. However, if the birthday celebrant needs a special diet due to heart or other health issues or because of allergies or other sensitivities, provide food that takes these needs into consideration.
All About 60
Decorate with multiples of 60. Use 60 balloons with "Happy 60th Birthday" written on them. Distribute around the room or use as centerpieces. Tie in groups and weigh them down with a pillar candle wrapped with ribbon and a bow. Create six poster collages of photos from the life of the birthday celebrant. Each poster focuses on a decade of life with ten photos. Make a memory jar with 60 items that bring back memories from the past 60 years. These might include a charm, a replica of a favorite car or a quote from a favorite book. The memory jar can be used as a gift and as a centerpiece at a table with photo albums.
Gifts
Ask guests to give something that pertains to the number sixty. They might contribute to 60 fishing lures for an avid fisherman or a basket with 60 paperback books for a reader. Guests may go together to give 60 restaurant coupons, 60 roses or other preferred flowers or 60 visits to the hairdresser.
60 Wishes
Write 60 wishes for the birthday recipient on colorful or plain index cards and ask the grandchildren or other young relatives to color a picture on the back. Have them add their names and date. Place them in a basket flanked by tall candles and greenery for a main table centerpiece. Ask guests for birthday wishes and tie to 60 party balloons divided between the tables. The birthday recipient goes table to table to discover the birthday wishes fastened to the balloons. Put together a birthday album with sixty pages filled with photos of 60 years of life and pages to be filled with wishes from guests who attend the surprise party.
Photo Credits
Brand X Pictures/Brand X Pictures/Getty Images