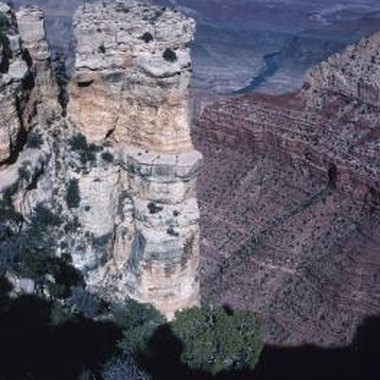 The 60th is a milestone birthday, one worthy of a grand celebration in a special destination. Whether you are trying to plan your own birthday trip or are putting together one for a dear person in your life, select a destination that will make the day memorable -- perhaps even the culmination of a lifelong dream.
Hometown
If you have not been back to your hometown in many years, a 60th birthday is a great occasion to go back to see family and old friends. If possible, get together with people you may have not seen in years. Use Facebook or phone or email friends who may be able to help you arrange the reunion.
Dream Destination
Many people have a destination that they have been dreaming of visiting for years. For some, the dream is to go to Tanzania for a safari through the Serengeti. For others, it is a trip to see the canals of Venice before they possibly sink into the ocean. A 60th birthday is an excellent time to make that big trip you have been dreaming about for years.
See Your Roots
Many people are curious about their ancestral roots, and a 60th birthday is a good time to visit the country where your ancestors came from, especially if you have never been there. To make your visit extra special, do a genealogy study or ask relatives if they know of specific towns or regions that your ancestors may have come from. You can visit these destinations and look for people who could possibly be relatives. Take lots of pictures and notes so that you can share your experience with your children or other relatives.
Wonders of the World
While it's not possible today to visit most of the original Seven Wonders of the World, two new lists of fabulous destinations have been created. One is the Seven Wonders of the Modern World and the second is made up of the Seven Wonders of the Natural World. Both lists contain excellent destination choices for a 60th birthday trip. The Seven Wonders of the Modern World list includes Mexico's Chichen Itza; Brazil's Christ the Redeemer statue; India's Taj Mahal; Italy's Colosseum; the Great Wall of China; Jordan's Petra; and Peru's Machu Picchu. The Seven Wonders of the Natural World include the Grand Canyon in the United States; Mexico's Paricutin; Victoria Falls in Zambia and Zimbabwe; Mount Everest between Nepal and Tibet; Australia's Great Barrier Reef; Rio de Janeiro's harbor and the Aurora Borealis, which can be spotted from a number of locations.
Photo Credits
Hemera Technologies/Photos.com/Getty Images