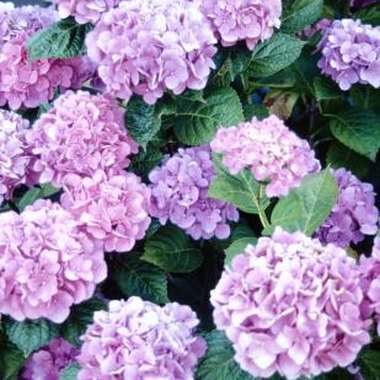 Celebrate your wedding anniversary with party ideas that suit you and your spouse. Draw inspiration from modern and traditional themes, or plan an event that's specific to your marriage. Traditionally, a gift of flowers or fruit marks the fourth year of marriage. Decorate your party location with the color green -- a symbol of the fourth anniversary -- as a way to denote harmony and growth in your marriage.
Appliance Party
Appliances represent the modern fourth anniversary. Plan a second "bridal shower" so each guest can bring a small appliance, such as a toaster or blender, to your party. Or, use an appliance as inspiration for your party's theme. For instance, plan a party with a coffee theme if you and your husband love the beverage. Your family members or friends may present you with a quality espresso maker, and you can serve guests warm or iced coffee, depending on the weather. Complement the coffee with such desserts as coffee cake and cheesecake.
Green Party
Buy green party decor that matches the season. For instance, use hunter green for a fall wedding anniversary. Decorate your party venue with Kelly green to give your celebration a spring or summertime feel. Adorn your party space with clusters of green balloons and green plant or candy centerpieces. Serve your guests green food, such as spinach pasta salad and guacamole with blue corn tortilla chips for added color. Hold a green fourth anniversary party that's environmentally friendly. Send invitations on recycled paper, hold the party outside to conserve electricity and grill an organic feast for your loved ones.
Fruit-Themed Party
Use your favorite fruits as the inspiration for your fourth anniversary celebration. If you and your wife love tropical fruits, such as pineapples and kiwi, hold an anniversary luau in your backyard. If you enjoy fall fruits, organize an autumn wine tasting at your home. Serve wines bottled during the year you were married. Continue the fruit theme with wines that contain hints of your favorite fruits. Offer your guests apples and oranges, as well as cheese and crackers. Give your guests fruit-shaped invitations for a preview of your anniversary party's theme.
Floral Party
Adorn your party site with large floral arrangements similar to the ones used during your original ceremony, or reserve your local botanical gardens for the event. Decorate with hydrangeas, which symbolize appreciation and gratitude. Send invitations on strings attached to your favorite synthetic flower. Serve edible flower dishes, such as rose petal ice cream or red pepper bisque garnished with nasturtiums.
Photo Credits
Jupiterimages/Photos.com/Getty Images